SCARVES & SHAWLS
Enjoy super soft, fluffy pure cotton scarves and shawls of various weaving techniques, sizes and colors.
Each of our weaver has her own signature on the piece.
Scroll to view the entire collection!
100% Handspun Cotton Yarn
Vibrant colours from locally sourced botanical dyes
Handwoven with two-treadle and four-treadle weaves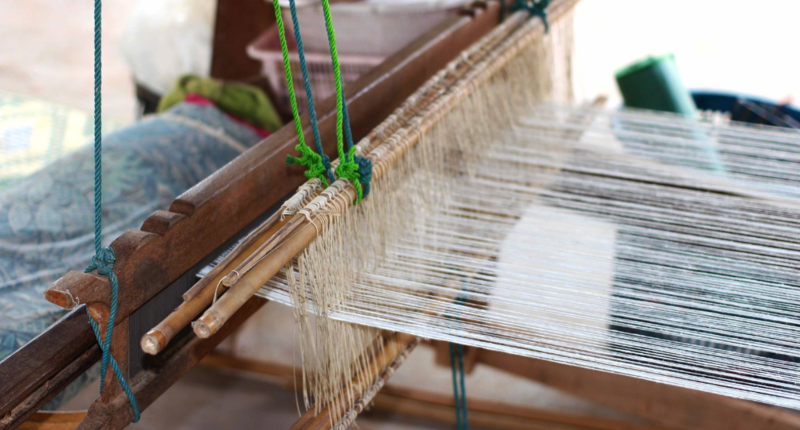 * Complimentary Gift Packaging upon request (without extra charge) *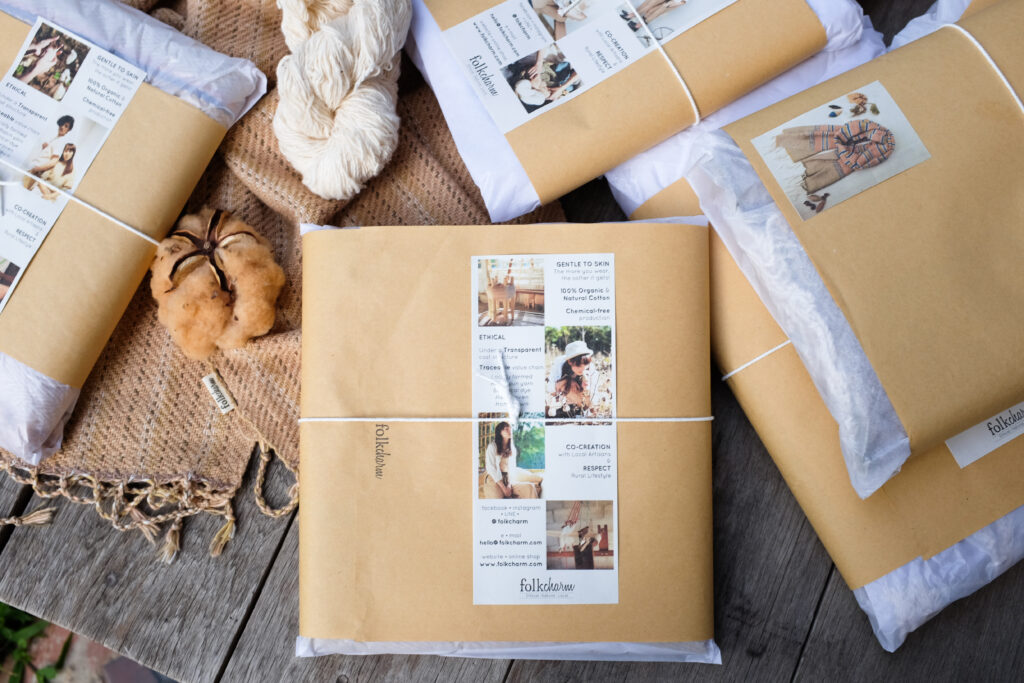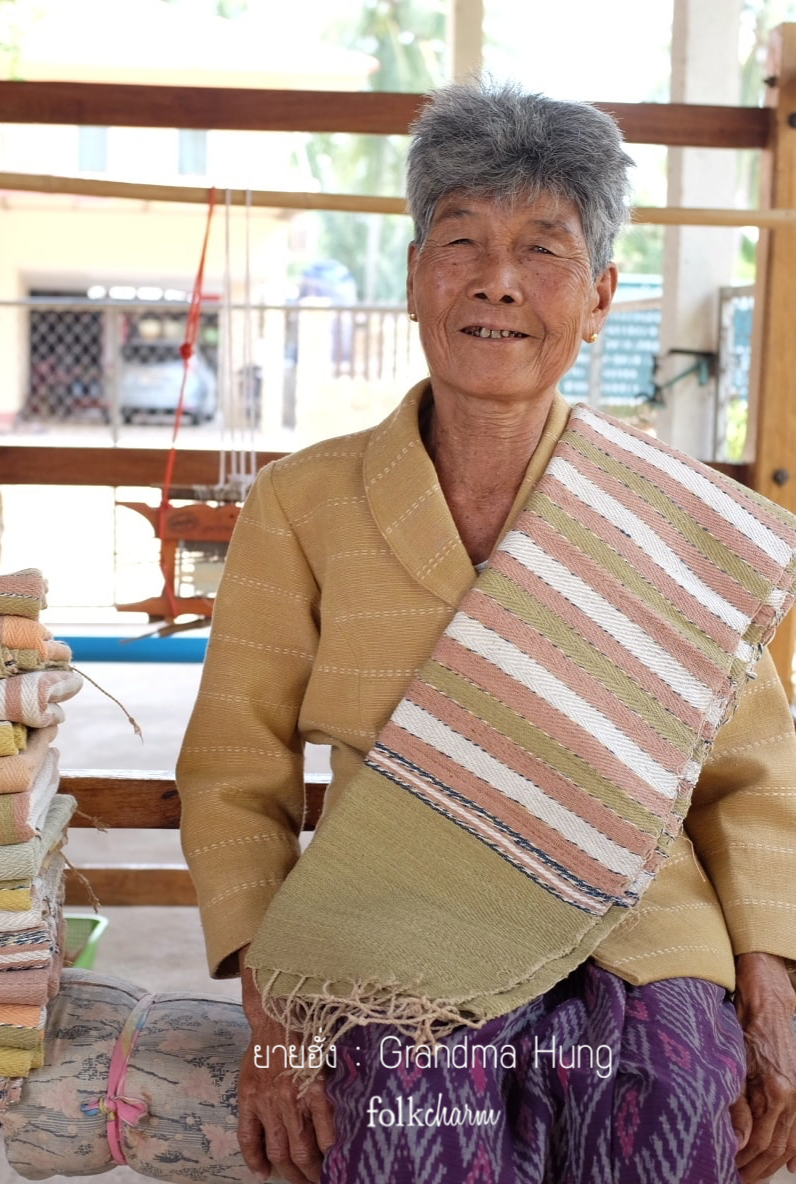 Grandma Hung
Our eldest and clearly most experienced weaver. At 87 years old, Grandma Hung's four-treadle weaves are near perfect with very contemporary combinations of colors. Her daughter, Aunty Pu, hand-spins the yarns and naturally dye them using locally found botanics
Size: 40 x 200 cm. (fringe included)
Price: 1,080 THB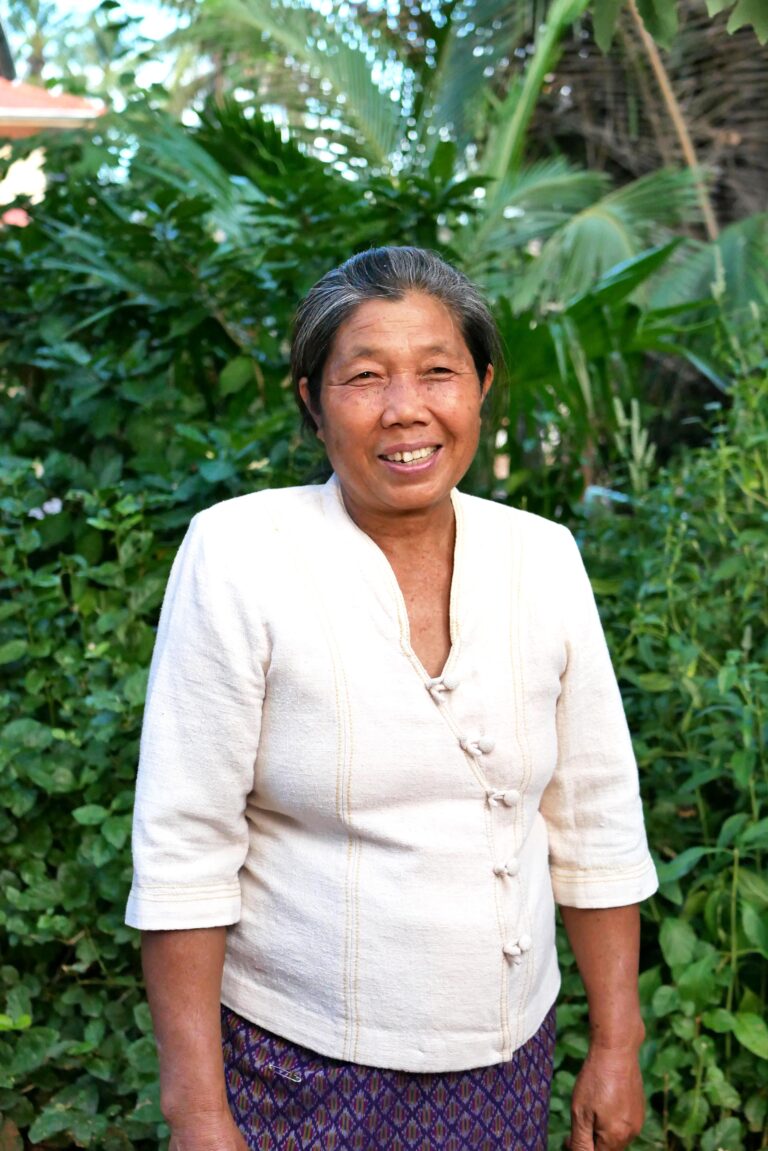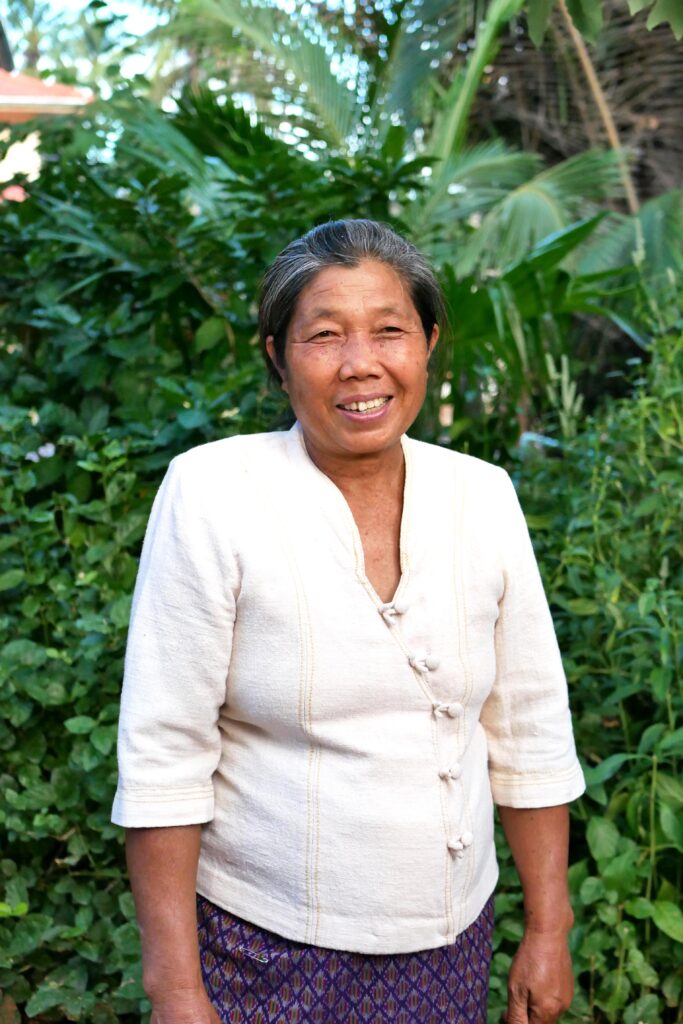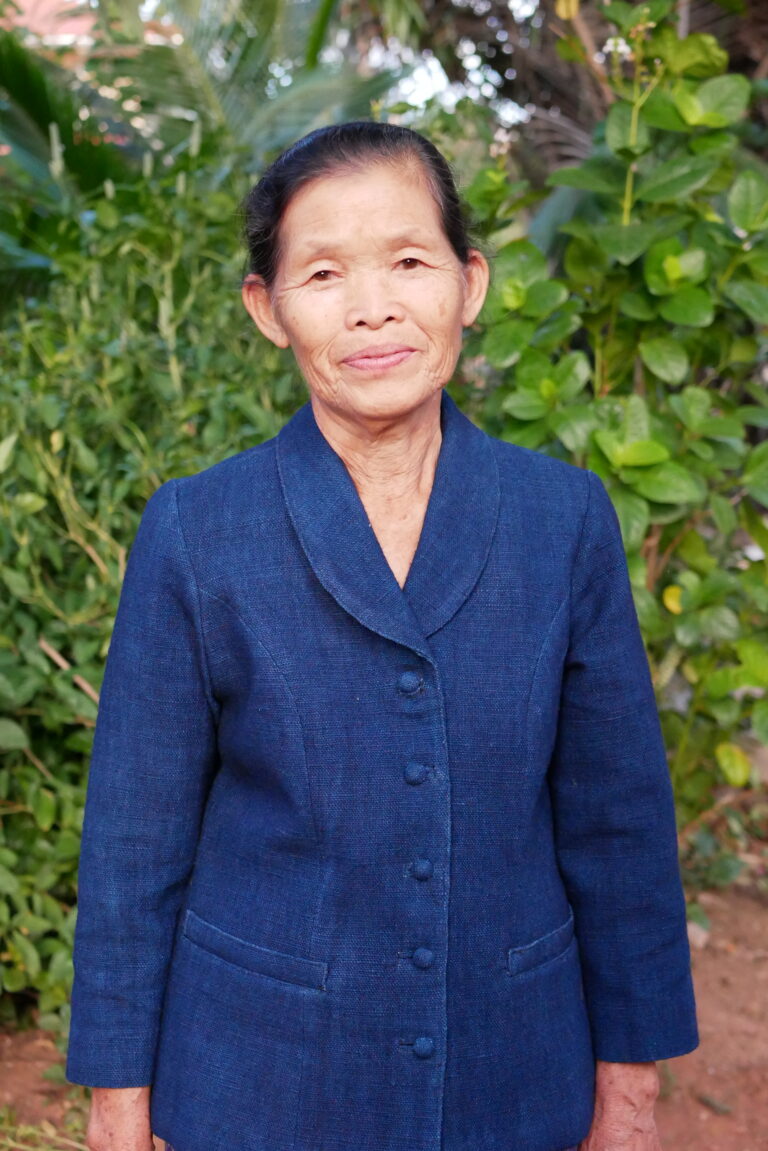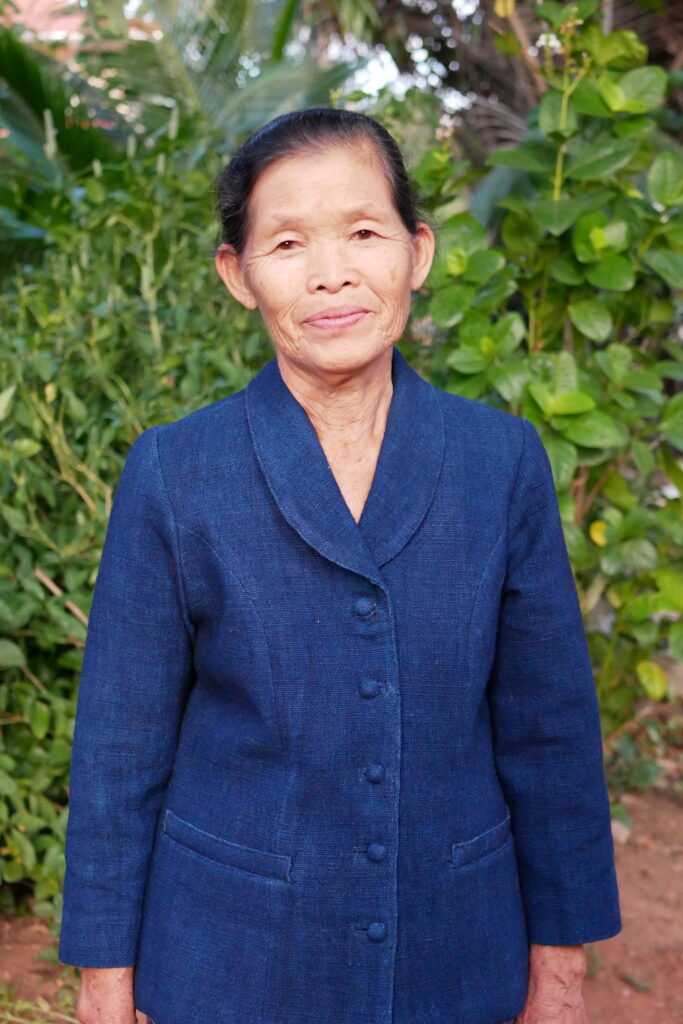 Grandma Plien
Our first member and one of our highly skilled weavers. Grandma Plien pays great attention to detail and has been creating our best works, from beautifully woven textile rolls, handkerchief, satchel, body towels and scarves.
Size: 50 x 200 cm. (checkered pattern, no fringe, two-treadle weave)
Size: 50 x 200 cm. (four-treadle weave, fringe included)
Price: 1,080 THB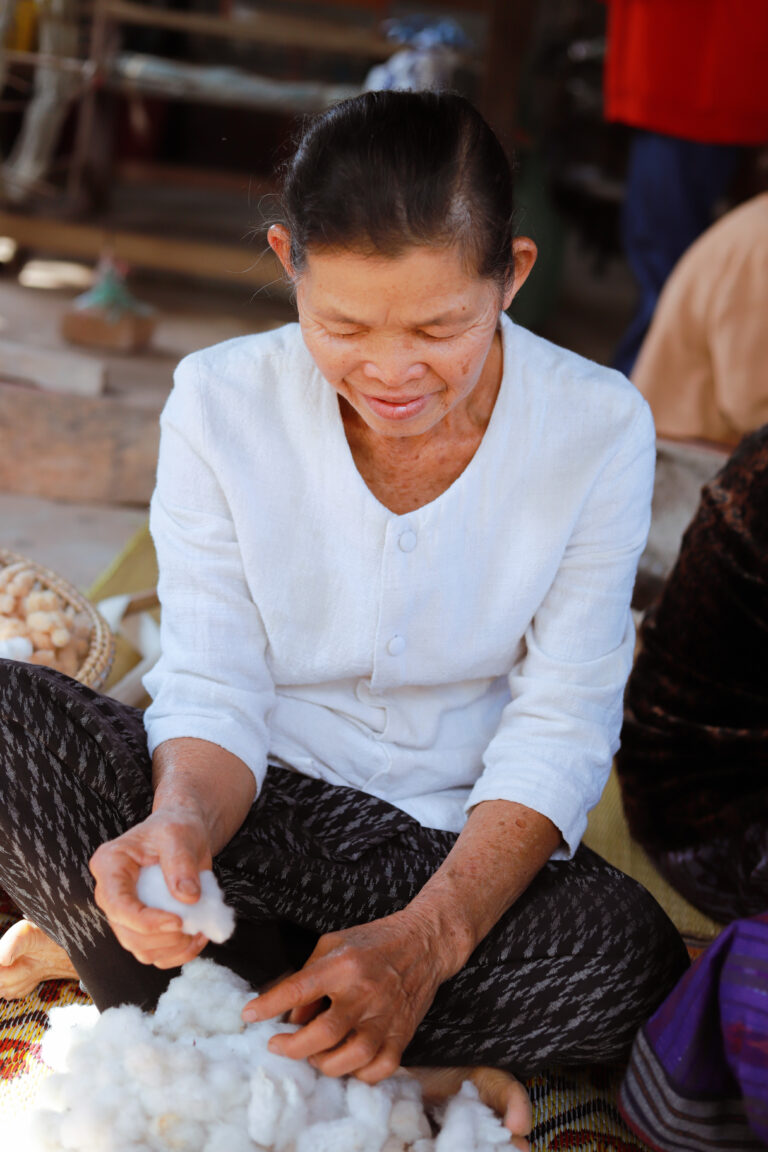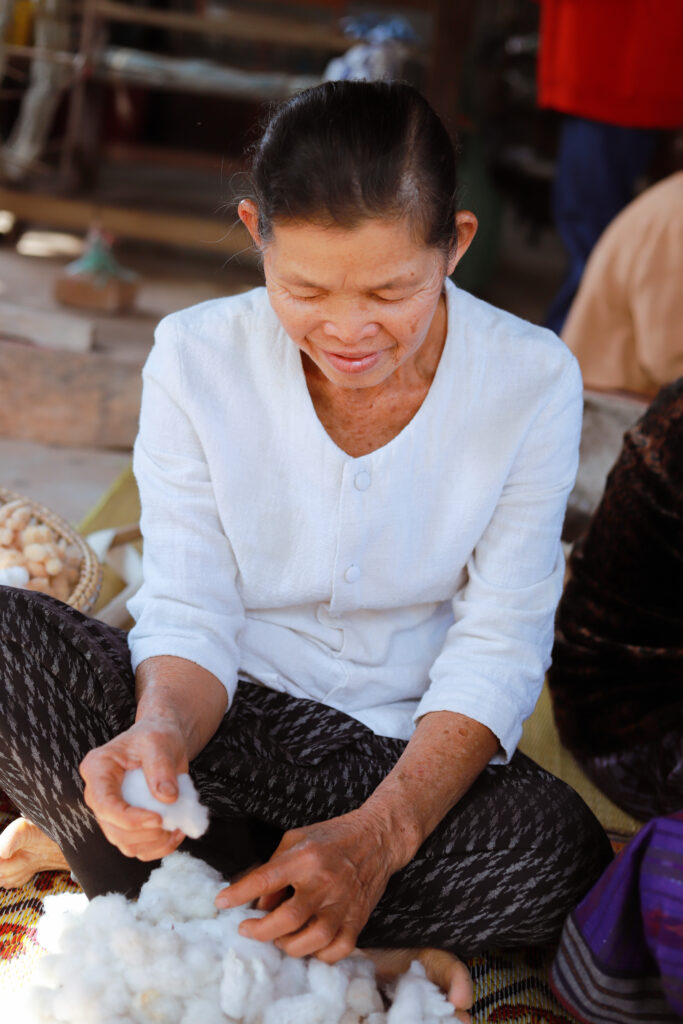 Khun Loei Community
In 2016, members of the group began to grow organic cotton. As the cotton trees yield in 2017, more members began to hand-spin the yarns to supply to new weavers to begin weaving again after tens of years.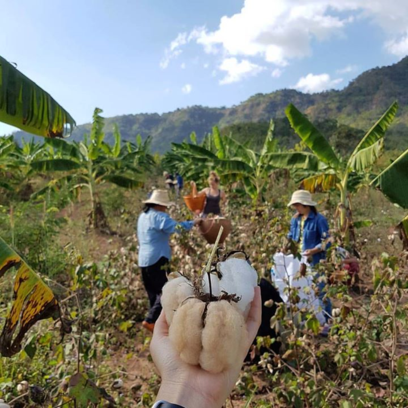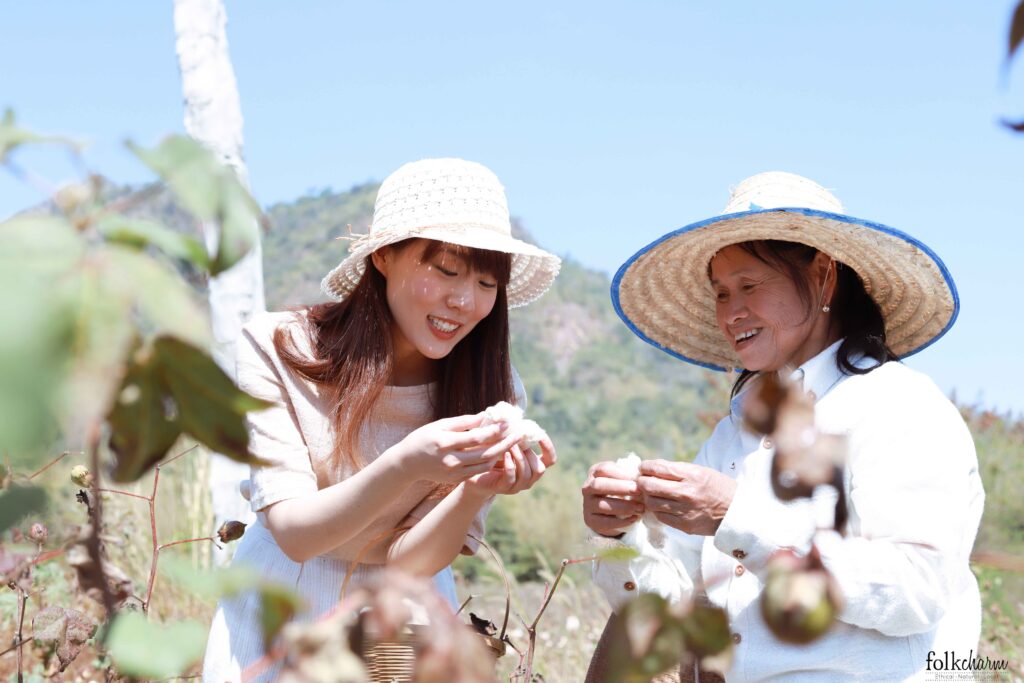 Multi Purpose Cloths
[Image 1] Jay Yor's creation from wild elephant of Phuluang's manure to create beautiful yellow and green, woven with sampan wood for pink and may berry for blue shades.
[Image 2] Aunty Aon's deep colors of Huchang leaf and ebony seed dyes.
Size 72 x 200 cm.
Price: 980 THB
Khun Loei's Unique Triple-spun Yarns
Original to Khun Loei Community, designed by Jae Yor, these triple spun yarns mean three hand-spun yarns are spun together to create rainbow-like yarns before woven onto the scarf pieces. These are woven by Aunty Num and Aunty Aon.
Size 52-55 x 200 cm (fringe included)
Price: 1,080 THB
Grandma Tam's Large size Shawls
Grandma Tam favours the combinations of various graphic colors in one piece of work. These first 2 pieces are large size shawls woven with thick Handspun yarns.
Size: 62 x 200 cm
Price: 1,080 THB
Granda Tam's Small size Scarves
These 4 scarves use vibrant colors that contrast with dark ebony creating a fun texture that would echo your character and lighten up your look!
Size: 30 x 200 cm (fringe included)
Price: 680 THB