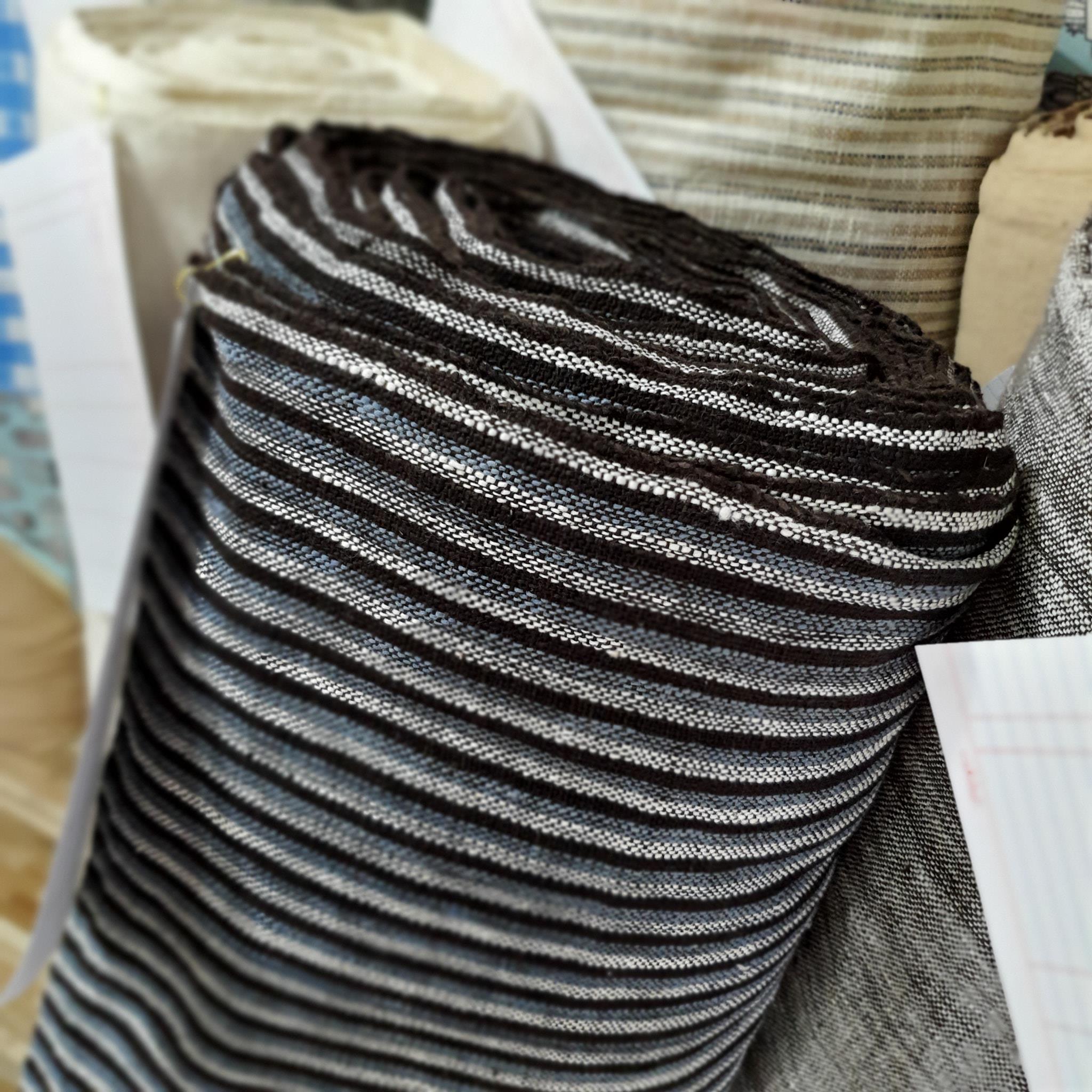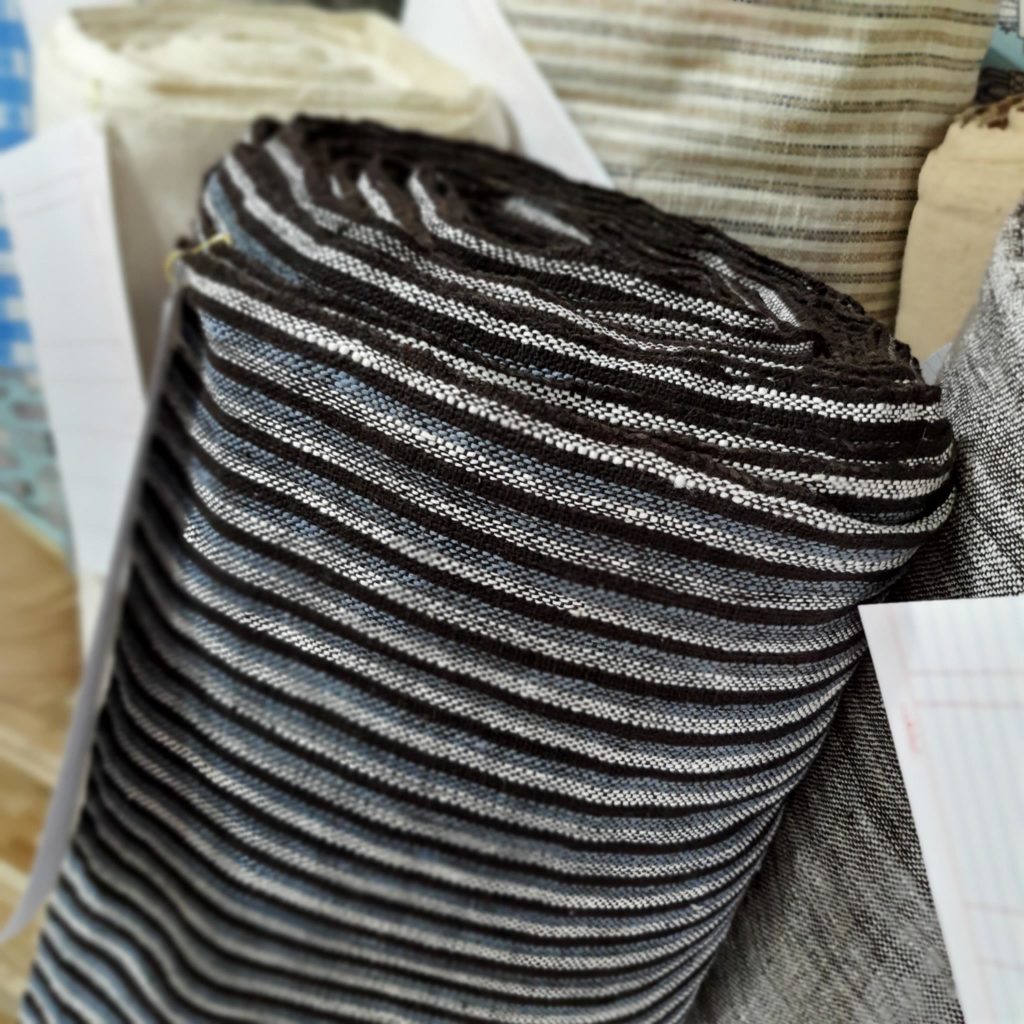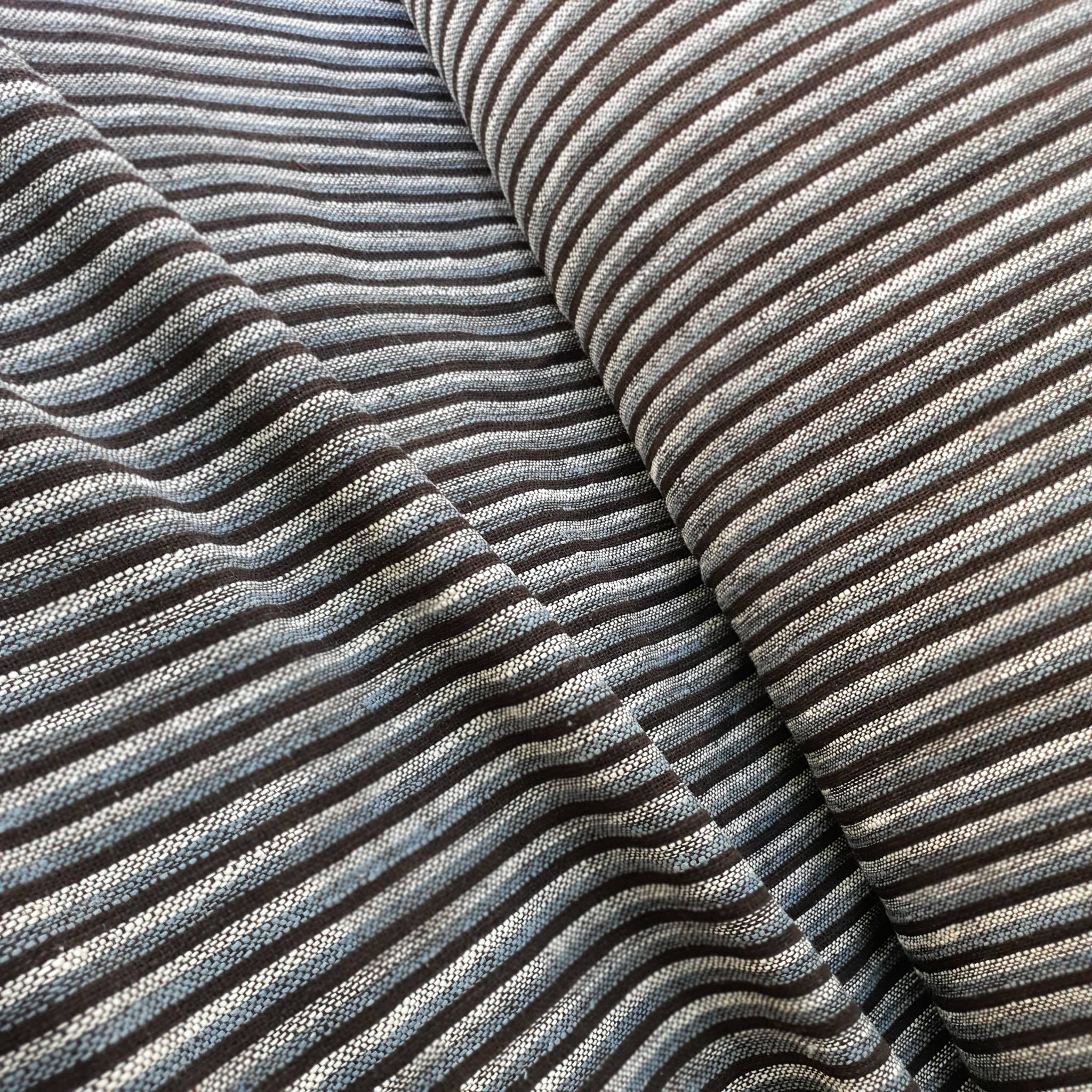 ผ้าม้วนนี้งามมากๆ เห็นการพัฒนาสีย้อมจากช่างฝีมือของเราในหมู่บ้านน้ำจันทร์
หนึ่งนี้คือแม่ตุ่น ที่ใช้สีย้อมสดของเมล็ดมะเกลือป่าและใบเบือก หรือครามเถา
ให้สี น้ำตาลดำ และฟ้าเทา สะดุดตามาก
แม่ตู่นเป็นหัวหน้าและบุคคลสำคัญของ Folkcharm ในหมู่บ้าน
แกเป็นหนึ่งในช่างทอผ้าที่ดีที่สุดของเราที่มีความเชี่ยวชาญด้านการย้อมสีไม้มะเกลือ ❤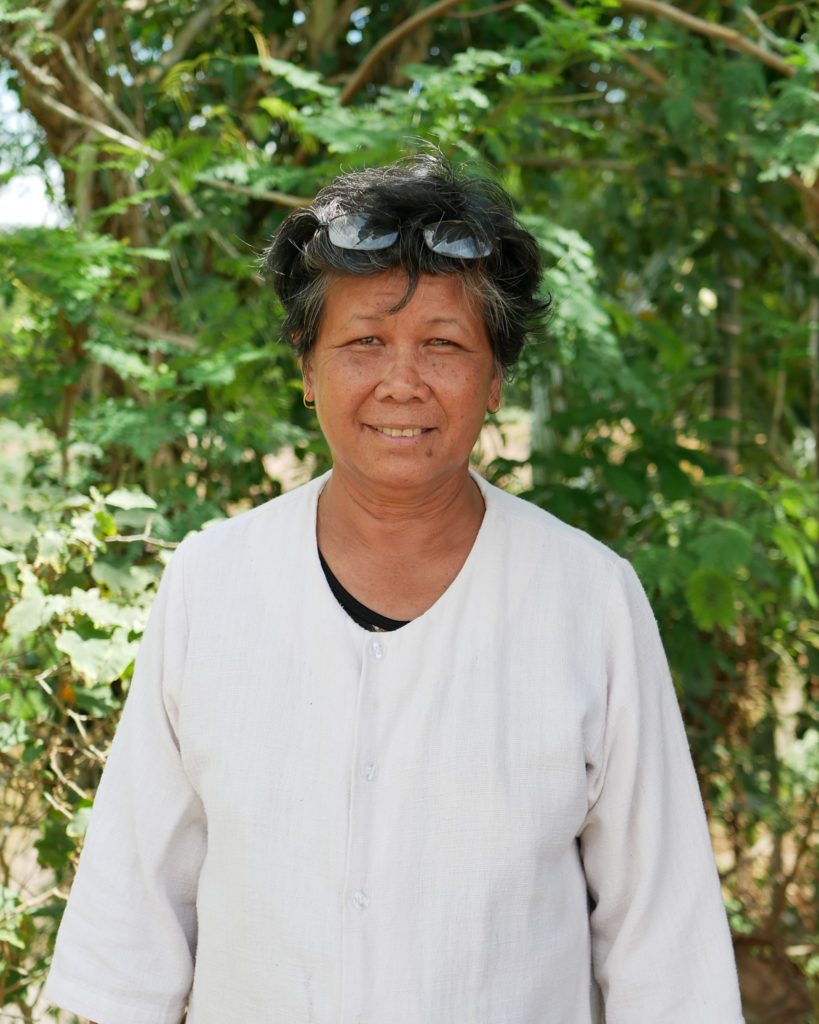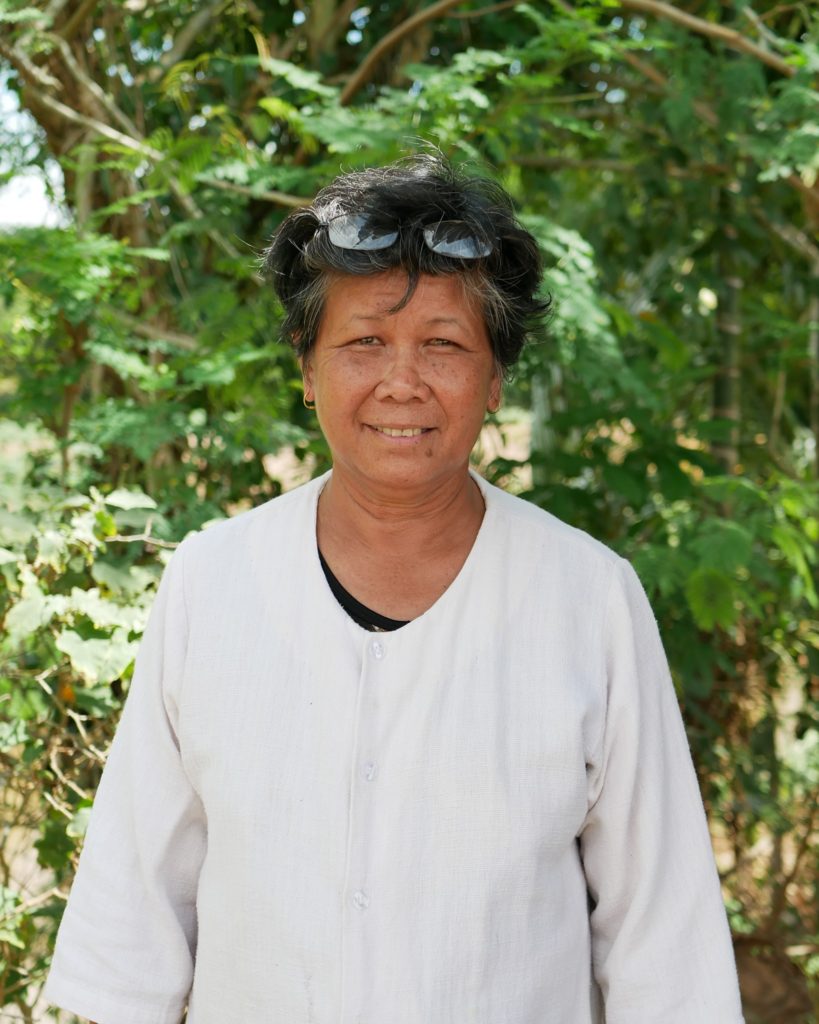 Such a development of the richness of dyes we see from our artisans in Namchan Village.
This one is by Aunty Toon (แม่ตุ่น) who used deep fresh dyes of wild ebony seeds and 'buak' indigo leaves,
giving such a unique dark pattern to this handspun cotton roll.
Aunty Toon is the leader and key person of Folkcharm in the village.
She is one of our best weavers with expertise in wild ebony dyeing.