FolkCharm x Japan
What is FolkCharm, our working philosophy, and the value of our products? We had a chance to share this with wonderful people of Tokyo and many traveling from faraway cities to meet us and recieve their reviews on how to improve ourselves in crafting better products and presenting ourselves more meaningfully.
What's special about this event is that we did not tell the story ourself. It was told through the voices of our supporters… on how FolkCharm's stories and products have touched their lives… a university student, an executive in a global corporation, a cultured tech analyst, and an entrepreneur. Here are a few key words expressed in the discussion:
… honest and lively
… the power of human connection local > urban > cross-cultural
… softness, comfort, feeling at ease on their skin
… simple is best!
… seasonless: suitable all year round
… 'conscious' purchase: make decision not just by function of how the society views appropriate … at work or at play… but also think about how the product can make you feel as you know who makes it and how it is made
… empowering not just the communities but also the consumers through the stories of our craftswomen, farmers and makers.
You all have certainly communicated our story so much better than ourself.
And of course what's more important than telling our story is to feel our products. We have put our newest collections on display to recieve feedbacks from visitors and meet potential buyers as we are always looking forward to making better quality product variety to serve everyone's lifestyle. To also communicate the value of 'hand-weaving' by holding a small workshop of hand loom weaving using GreenNet's organic cotton, our community's natural dye hand spun yarns and our social enterprise friend 141's "My First Loom".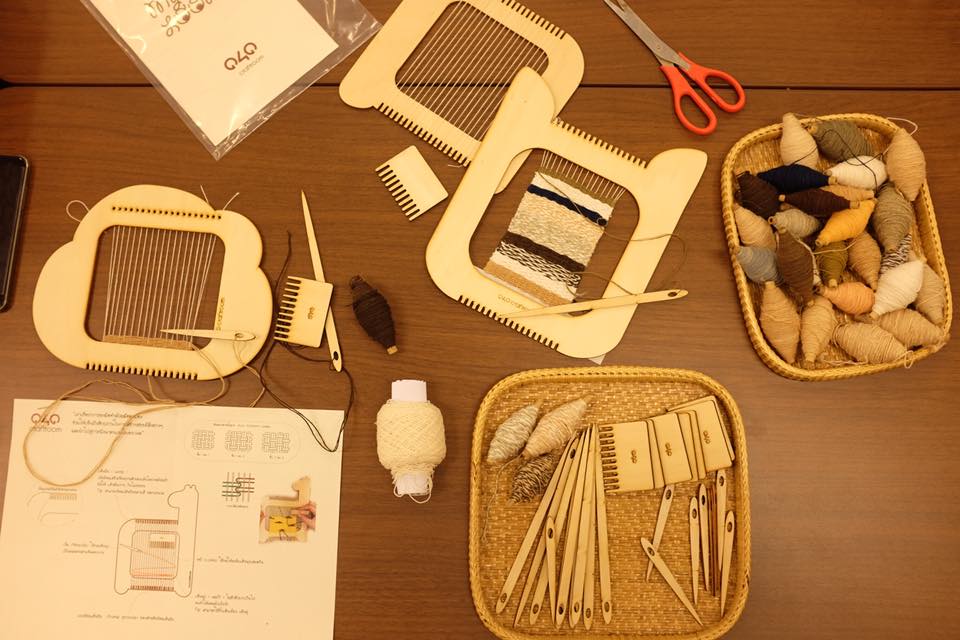 The turnout and feedback were much better than our expectation. We welcomed visitors of various backgrounds, ages and genders… from photographers, professors, students, travelers, buyers and so honored to have the participation of the President of Japan Organic Cotton Association!!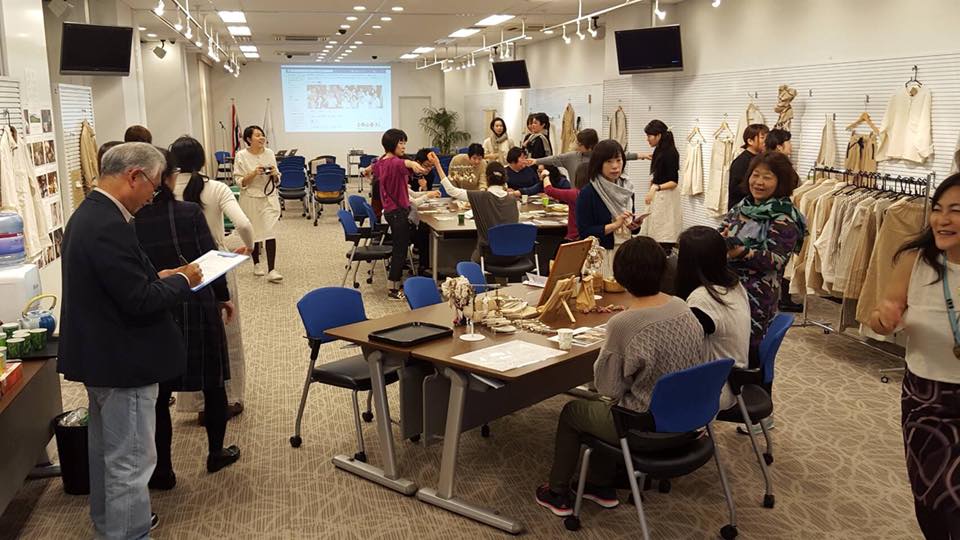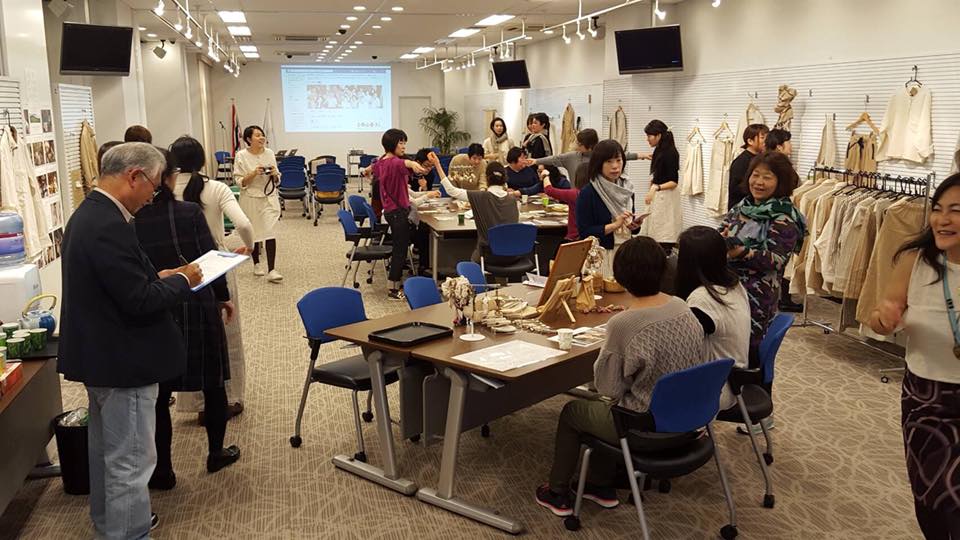 Thank you the Global Women Impactors team in all your hard work to make this happen. From making your own visit to our studio in Bangkok earlier this year, a few traveling to our community in Loei, and taking so much of your time, connections and efforts to prepare for this event. It really encourages us to work harder to improve our products and how we communicate our philosophy and ethical consumption.
11 Nov 2017Japan-ASEAN Center
by the Global Women Impactors
Asian Women Social Entrepreneur's Network