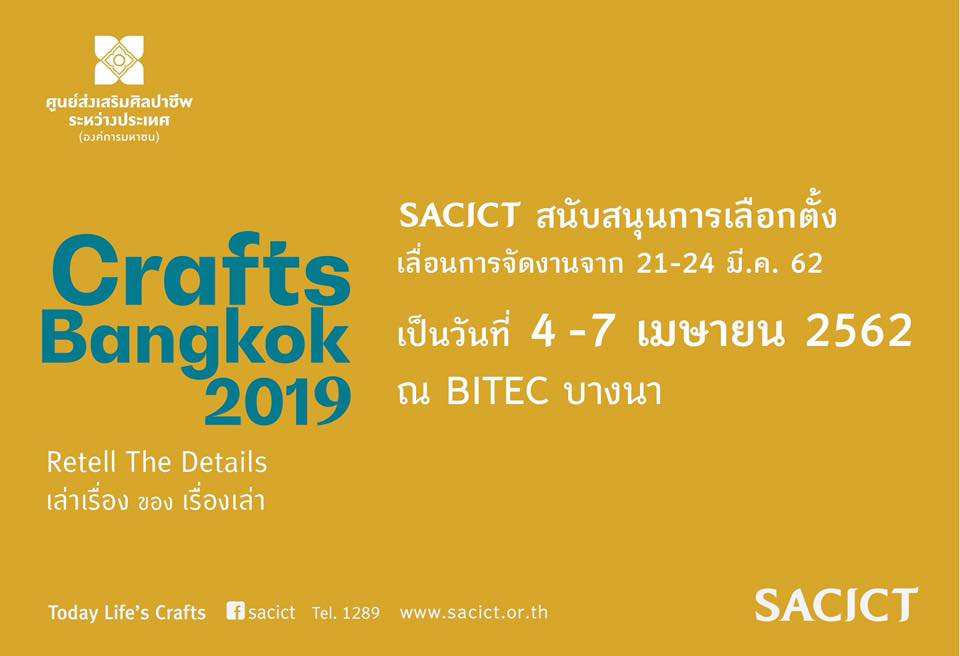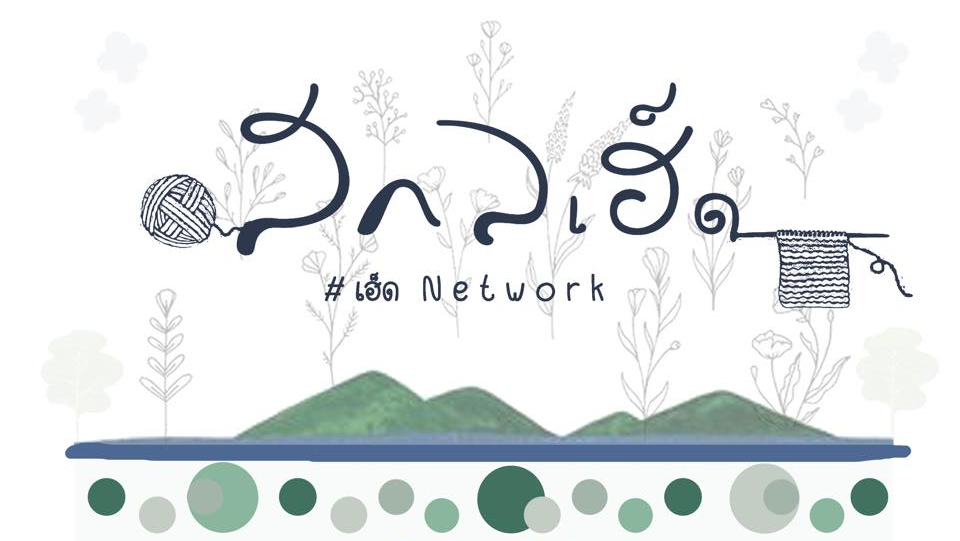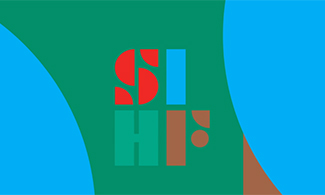 Thai-ness at the heart of Sydney!
Thailand Grand Festival, organised by the Royal Thai Consulate-General in Sydney, is the Thai community's effort to promote Thailand in Sydney. Visitors will experience Thailand in a real sense such as Thai traditional dance and music, Thai cooking demonstration, Thai massage pavilion, Muay Thai and of course the best of Thai crafts.
Thailand Grand Festival
Tumbalong Park, Darling Habour
Sydney, Australia
30 - 31 March 2019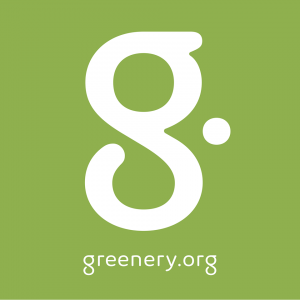 Eat Good, Live Green
A natural and organic market right at the heart of Bangkok that happens every month. Similar to a farmer's market in the West, you can meet directly with the farmers and local producers of 100% natural Thai products that ranges from fresh vegetables to apparel and skin care.
Greenery Market
Park @ Siam
Bangkok, Thailand
9 - 10 February 2019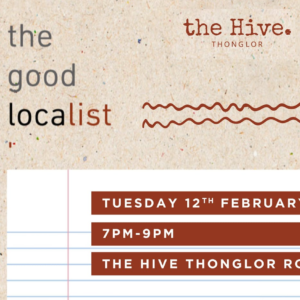 Responsible Consumption and Production
Everyday, people are becoming more aware of the effects of their consumption habits on the environment. 'The Good Localist' aims to aid this conscious population in finding more sustainable brands around Bangkok through an online directory. Also overtime, this initiative also aims to inspire upcoming businesses in the region to be more sustainable and promote the UN's SDG 12: Responsible Consumption and Production.
Folkcharm will be on the panel among 'Patom Organic' and 'Sustainable Self'.
The Good Localist
The Hive Thonglor
Bangkok, Thailand
12 February 2019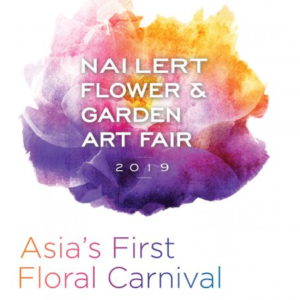 To continue the legacy of Thailand's first and most prestigious flower show which was founded by Thanpuying Lursakdi Sampatisiri in 1983. Nai Lert Flower and Garden Art Fair emphasizes on Thai tradition and craftsmanship to delight the greater community through art and cultural activities. This is to encourage the younger generation to preserve and appreciate nature and its resources.
Nai Lert Flower & Garden
Art Fair, Lumphini
Bangkok, Thailand
21 - 24 February 2019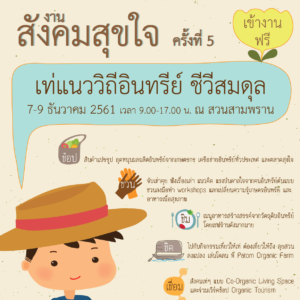 Organic Style : Balanced Life
Pretty much the largest annual fresh organic market in Thailand that takes place every December. Following the footsteps of 'Sampran Model', the famous holistic organic farming approach that originates on this very land, the market invites organic farmers and enterprises from all over Thailand to participate, with demonstration plots, talks and workshops that incorporates the 'organic lifestyle'.
Sookjai Festival
Sampran Riverside
Nakonpathom, Thailand
7 - 9 December 2018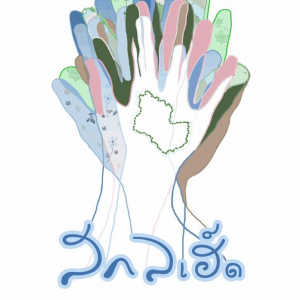 A Sakonnakhon local event that turn national over night! Last year's 'Sakon Hed' or Sakonnakhon Made Festival was one of the biggest talk of the town events of 2017. Organised by the local makers of Sakonnakhon, the event features the creative culture within the province that has a long heritage of natural indigo dyeing and hand-weaving. This year's event will invite maker friends from all over Thailand to join. We are very excited to be a part of this!!
Sakon Hed
Sakonnakhon City 
Sakonnakhon Province, Thailand
21 - 24 December 2018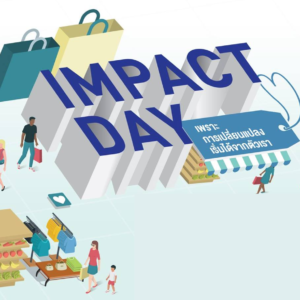 Market for Social Impact
An annual event that features social enterprises in Thailand who have been under the Banpu Champions for Change program.
Banpu Impact Day
Central World
Bangkok, Thailand
24 - 26 November 2018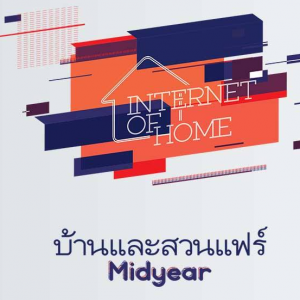 One of the largest lifestyle fairs in Thailand that features over 2,300 booths. 
Home ideas.
Room Design Showcase.
Green House with Everyday Plants.
Selected and My Crafts Zone.
Baan Lae Suan Midyear
Booth Z76, front of Hall EH99
Bitec Bangna, Bangkok
4 - 12 August 2018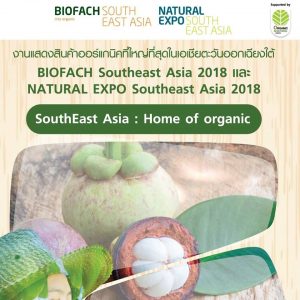 This year, it is event bigger and better! Renowned as the largest Organic and Natural Fair in ASEAN, this time the fair will feature organic and natural brands throughout ASEAN under the acclaimed BIOFACH. 
งานนี้จัดใหญ่กว่าเดิม ยกระดับเป็น Biofach อาเซียน สายธรรมชาติ คอออร์แกนิค ไม่ควรพลาดเลยค่ะ ครบทุกอย่างที่เกี่ยวกับการใช้ชีวิต วิถีไม่เอาสารเคมีโฟล์คชาร์ม ได้รับคัดเลือกเข้าร่วมงานนี้อีกครั้ง Thank you SACICT
BIOFACH Southeast Asia
Hall 3-4 Impact Muangthong Thani
Bangkok, Thailand
12 - 15 July 2018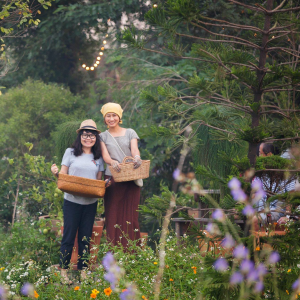 ตลาดที่นำพาคนชอบอะไรเหมือนๆกันมาเจอกันทุกปี 
เจอกันบ่อยๆจนเราก็กลายเป็นเพื่อนกันไป 
กว่าสิบปีแล้วที่เรานัดกัน นัดนี้นัดที่ 12แล้วนะคะ 
กระซิบดังดังว่าทุกคนตั้งใจทำงานมากมายมาสำหรับนัดครั้งนี้ค่ะ
Little Tree Market
Hall Little Tree Garden
Sampran, Thailand
14 - 15 July 2018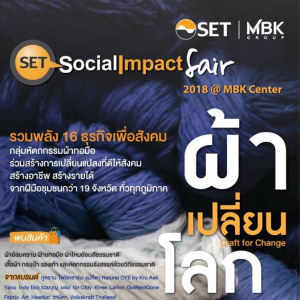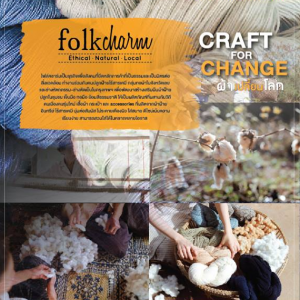 SET Social Impact Fair
MBK Center
Bangkok, Thailand
20 - 24 June 2018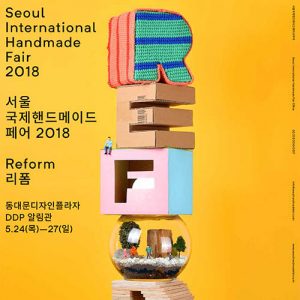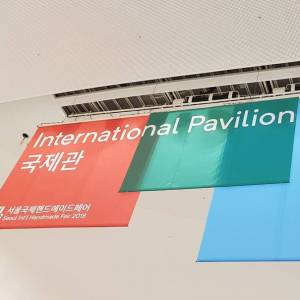 Seoul International Handmade Fair
Dongdaemun Design Plaza 
Seoul, South Korea 
24 - 27 May 2018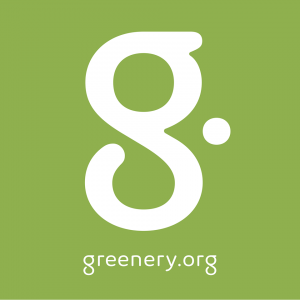 Greenery Market
Siam Discovery
Bangkok
10 - 11 Mar
11 - 12 May 2018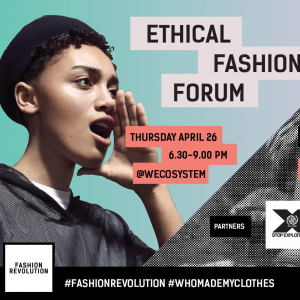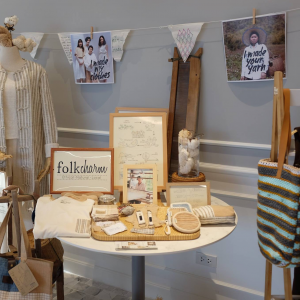 Fashion Revolution
Ethical Fashion Forum
True Cost Film Screening, Bangkok
26 - 27 May 2018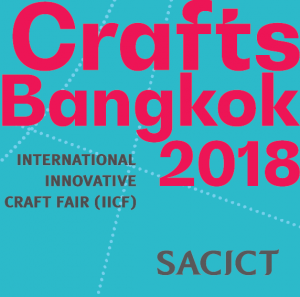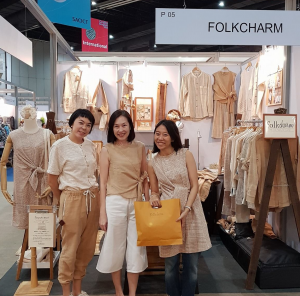 Crafts Bangkok
International Innovative
Crafts Fair (IICF)
BITEC Bangna, Bangkok
29 Mar - 1 Apr 2018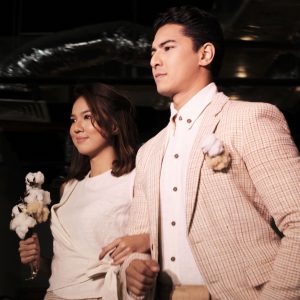 Loom to Life :
Eco Fashion Show
AirAsia Foundation
at World Economic Forum
2 Hang Kasturi
Kuala Lumpur, Malaysia
10 Feb 2018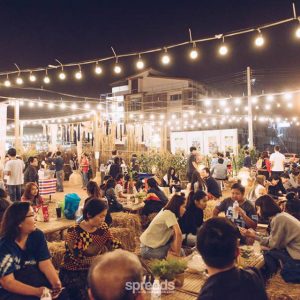 Sakon Made Festival
Sakonnakhon, Thailand
9 - 10
Dec
2017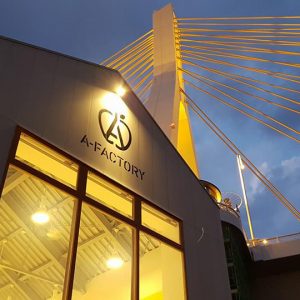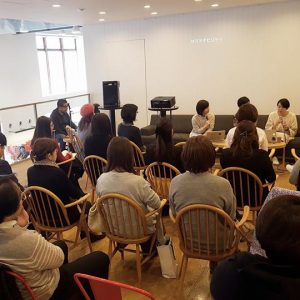 Aomori Kira Kira Gakuen
A Factory,
Aomori, Japan 

2 Nov
2017
BIFF & BILL 2017
Bangkok International Fashion Fair, BITEC Bangkok​
17 - 21
Oct
2017
Greenery Market 02
Siam Discovery, Bangkok
23 - 24
Sept
2017
PLEARN CRAFT
@Ayutthaya
SACICT, Bangsai​
31 Aug -
3 Sept
2017
ORGANIC & NATURAL
SACICT ZONE
Queen Sirikit Convention Center

27 - 30
July
2017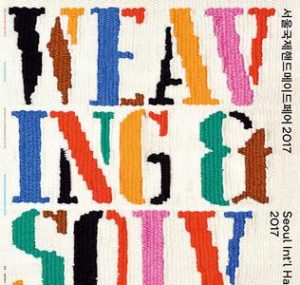 Seoul International Handmade Fair
Dongdaemun Design Plaza 
Seoul, South Korea 
1 - 5 May 2017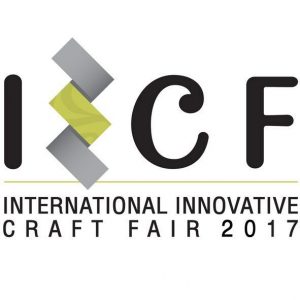 International Innovative Craft Fair 2017
Bitec Bangna 
Bangkok 
23 - 26 Mar 2017